CMMoST 2019, Alicante
Angus Ramsay and Edward Maunder attended the 5th International Conference on Mechanical Models in Structural Engineering on 23-25th October 2019 in Alicante, Spain. In the following photograph Edward is seen in an arched gateway in the Santa Barbara Castle in the old quarter of the city.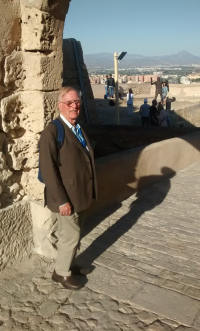 A paper entitled 'Strong Equilibrium in FEA - An Alternative Paradigm' was presented at the conference.