Design Analysis Services
Design and analysis are often highly coupled engineering tasks and design optimisation requires engineers of both disciplines to work closely together. RMA has considerable longstanding experience of working alongside designers and providing the analysis support required in the development of robust and optimised structural and mechanical designs.
Why choose RMA?
Long experience and recognised expertise in the field of stress and finite element analysis.
Able to work on-site or remotely from RMA's offices in Devon.
High quality reporting and presentation of work to clients.
Internal review process to ensure quality of work.
This structural analysis project used the finite element method to determine the stress resultants (bending moments and shear forces) in a frame structure under seismic loading. The stress resultants were then assessed as an ultimate limit state (ULS) using Eurocode 3.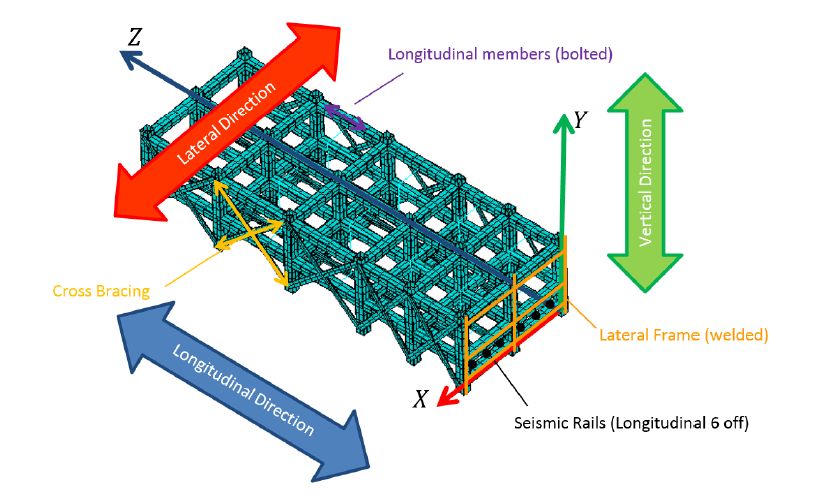 Testimonial
"We at Nirvana Engineering required independent verification of an essential supplies seismic battery rack destined for an EDF nuclear site. The project required FE modelling of the proposed rack structure, supported battery system and the projected earthquake loadings. We engaged Ramsay Maunder Associates to undertake this work and found their diligence second to none. They excelled at every level throughout the project and I would not hesitate to recommend their services to any prospective client."
Russell Shaw, Managing Director, Nirvana Engineering Ltd.
To discuss your project:

Resources
Case Study: Seismic Assessment of a Structure to EC3