Revision Request for ASME B&PV Code
Introduction
This technical note examines the possible degree of error or uncertainty in the results of an engineering analysis when using the low precision thermal strain data provided in the ASME Boiler & Pressure Vessel codes of practice. In the example chosen the uncertainty is plus or minus 25%. The problem studies is the bi-metallic strip shown below:

The material properties used in the analysis and taken from ASME are:

The results, in terms of the reaction force R, are presented below for the different combinations of thermal strain used in the analysis.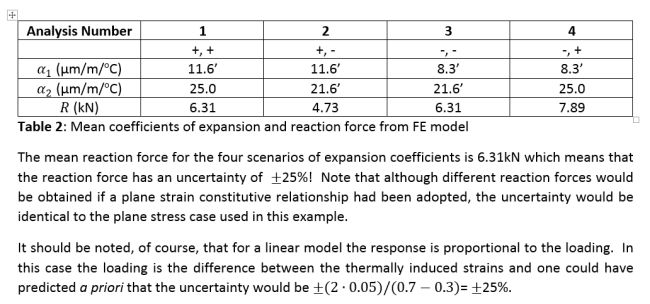 Authors
Angus Ramsay
Jeremy Thaler