Recent Customers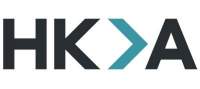 Project Type: Technical Expert
Engineering Discipline: Mechanical
Angus Ramsay, technical expert for HKA, provided technical advice to one of HKA's clients in the assessment and rectification of excessive vibrations of a twin stack installation resulting from the aeroelastic phenomena of vortex induced vibrations and galloping.
Project Type: Design Analysis Service
Engineering Discipline: Mechanical
Case Study: Design/Analysis of a Pair of Pulley Wheels
Stenner manufacture industrial bandsaws for the commercial timber industry. RMA were employed to assist in the design and analysis of the main pulleys for an upgraded machine running at a higher speed. The work involved finite element analysis to determine the elastic stresses around stress concentration features in order to make a fatigue life assessment. Additional analyses were conducted to confirm the burst speed and the natural frequencies of the pulleys.

Project Type: Failure Analysis
Engineering Discipline: Mechanical
RMA worked with Sibelco on a failure analysis problem in the understanding of premature component failure in a clay processing machine at their Newton Abbot site. The analysis work undertaken by RMA revealed a likely reason for the fatigue failure and design modifications to the component have been made.
.

Project Type: Design Analysis Service (Remote)
Engineering Discipline: Structural
Case Study: Seismic Assessment of a Structure to EC3
Nirvana Engineering designs and manufactures steel structures used in the reserve power industry. Such structures often need to be seismically qualified to ensure that they remain functional in the event of an earthquake. RMA recently conducted such an assessment of two steel structures for Nirvana Engineering. These were analysed using both the Equivalent Static and the Response Spectrum methods in the ANSYS finite element system (ANSYS) and assessed according to the Limit State Design code EC3. RMA have developed a range of ANSYS Parametric Design Language (APDL) scripts to simplify the task of model generation, support application and joint connectivity modelling and to allow easy model verification and sensitivity studies to be conducted. Scripts were also developed for post-processing the results. These make use of raw nodal forces and moments, which are in equilibrium with the applied loads (see NBC07), and provide enveloped data that greatly simplifies the code assessment.

Project Type: Design Analysis Service (Remote)
Engineering Discipline: Structural
RMA undertook the structural assessment to BS2573 of a 1 tonne gantry crane for the Merseyside Tramway Preservation Society.
.

RMA is offering advice to Hy-Pro on the finite element modelling of a hydraulic valve and is helping to set suitable stress criteria for the design.
.

Project Type: Design Analysis Service (On-Site)
Engineering Discipline: Structural
RMA supplied a Security Cleared engineer to provide on-site consultancy at SCX for the structural analysis of a static crane for the AWE Mensa project. The project, which involved static and seismic loading, was the first finite element analysis work undertaken at SCX and detailed verification work was therefore undertaken and a full technical report provided to the client.
.

Project Type: Design Analysis Service (Remote)
Engineering Discipline: Mechanical
RMA undertook a remote design/analysis project with Cold Harbour Marine involving the checking of pressure components of an Inert Gas Generator to PD5500 using the Finglow software.
.

Project Type: Failure Analysis
Engineering Discipline: Mechanical
RMA provided failure analysis Engineering consultancy to Sibelco aimed at understanding the premature failure of the side-arm of a china clay press which had suffered from a fatigue crack.
.
Project Type: Commercial Engineering Authorship
Engineering Discipline: Mechanical & Structural
Angus Ramsay, Engineering Director at RMA acts as an Independent Technical Editor to the NAFEMS Benchmark Challenge initiative.
.

Project Type: Design Analysis Service (On-Site)
Engineering Discipline: Structural
RMA provided a Security Cleared, Responsible Engineer (RE3) to work with AMEC on the delivery of consistent and verified finite element models of structural engineering designs for AWE's MENSA Project. The consultant also acted as a mentor to members of AMEC's analysis team.
.

Angus Ramsay, Technical Director at RMA, is a FNC Associate.
.

Project Type: Design Analysis Service (On-Site)
Engineering Discipline: Structural
RMA provided a Security Cleared engineering consultant to work with Babcock on the verification of finite element models of designs being prepared by Jacobs, Babcock Nuclear Services and Rolls-Royce for a new nuclear submarine dry dock defuelling facility to be build at Devonport Dockyard, Plymouth.
.

Project Type: Design Analysis Service (Remote)
Engineering Discipline: Structural
RMA undertook a pro bono consultancy project for the limit analysis of a pair of reinforced concrete roof slabs. The yield-line technique together with geometric optimisation and the results were verified using the lower-bound approach in RMA's software EFE.
.

Project Type: Mentoring, Training & Education
Engineering Discipline: Structural
RMA was involved in teaching and supervision of civil engineering undergraduate and MSc students in the final year projects which often made use of the yield-line method in EFE.
.
Project Type: Commercial Research & Development
Engineering Discipline: Structural
RMA assisted OBVIS to conduct finite element analyses of a masonry arch to investigate the way load is diffused through the fill to the extrados of the arch. This work used the equilibrium membrane element in EFE.
.
"We at Nirvana Engineering required independent verification of an essential supplies seismic battery rack destined for an EDF nuclear site. The project required FE modelling of the proposed rack structure, supported battery system and the projected earthquake loadings. We engaged Ramsay Maunder Associates to undertake this work and found their diligence second to none. They excelled at every level throughout the project and I would not hesitate to recommend their services to any prospective client."
Russell Shaw, Managing Director, Nirvana Engineering Ltd.
"Angus Ramsay, Technical Director of RMA, visited the University of Surrey in late 2016 and presented a seminar titled 'Research & Development at Ramsay Maunder Associates' to my final year students on the Civil Engineering courses. The seminar presented a range of advanced topics, including limit analysis, verification and equilibrium methods. Whilst these were difficult topics for my students to deal it was presented in a friendly and easy manner and with skilled use of student questioning in order to maintain interest."
Dr Juan Sagaseta, Course Leader, University of Surrey.
"Angus Ramsay was Responsible Engineer (RE3) for a consultancy project in the nuclear industry that I worked on at my previous employer, Amec Foster Wheeler (AMECFW). His role was to oversee the sophisticated finite element analysis for structural integrity assessments of the nuclear projects that myself and my colleagues were conducting. I found him to be a very helpful and friendly professional mentor and one who could explain clearly and give freely from his long practical experience and expert knowledge in the field. Through his professional mentoring service, I and my colleagues were able to develop our understandings of FEA and his service enabled us a to offer higher professional services to our clients. I understand that he is now offering these services to a wider audience and I would thoroughly recommend him and his company RMA in this new venture."
Dr Yunfei Liu, Structural Engineer, Kingspan, UK.
I contacted RMA after finding their website online, we had a project which involved increased saw speed for a customer. Historically Stenner LTD had 2 grades of cast iron for its saw pulleys depending on the operating RPM. Primarily I wanted to ensure that at the increased speed the pulleys would retain their structural integrity. Angus came to our factory where we gave him a tour to see the bandsaws being constructed and discuss the project that we had. It soon became apparent that he had a vast knowledge within the field of rotating machinery.
Angus carried out detailed finite element stress analyses to establish the stresses in the pulleys for a fatigue assessment and also conducted supplementary analyses to predict the burst speed and natural frequencies of the pulleys.
The results of the work confirmed our thoughts that the pulley design had significant margin between the uprated speed and that at which burst or vibration occurs. Angus also highlighted that we could increase the max RPM of the lower grade of cast iron.
Stenner ltd was very pleased with RMA's work which was conducted efficiently, with clear and open dialogue between us. We would recommend RMA to other companies that require finite element specialists and engineering consultants.
Matthew Gee, Design Engineer, Stenner Ltd.